A Message from Council Vice President Andrea Jenkins
Today marks the 57th Anniversary of the 1963 March on Washington, where Rev. Dr. Martin Luther King, Jr. delivered his now famous "I Have A Dream" speech. Thousands of African Americans and others are gathered in Washington D.C. right now, bringing attention and awareness to the deeply entrenched oppression that continues to plague the Black community. Today we cannot just pay honor to this moment, we must actively work to help America "live out the true meaning of its creed."
There is so much happening in our community these days. Once again, civil unrest erupted on our streets, downtown and throughout neighborhoods. The pain, frustration, and trauma in the Black community and other communities of color is very real. The disruptions were not just limited to downtown. We had vandalism at the Walgreens on 43rd and Chicago Avenue, and there was another tragic loss of life at 35th and Chicago. These are truly difficult days.
To make matters even more difficult, we are still in the middle of a global pandemic. To date, 299 Minneapolitans have lost their lives to Covid-19. My heart and prayers go out to their families and friends. We continue to work towards a peaceful resolution that will bring forth justice and more access and safety to the area surrounding 38th and Chicago. I am committed to creating a permanent memorial, to renaming the intersection, but more importantly, to bring greater economic development opportunities that enrich the community, to support the development of a cultural art and healing space, and increase opportunities for young people to engage in training, arts activities, trades and employment. In addition, we are developing a community engagement process to create the re-imagined public safety continuum that we all want and need to keep Minneapolis safe.
The moment for community change is now, will you be a part of making that happen?
Articles Featured in this E-newsletter
City Council resumes expanded structure with five modified committees
The City Council continues to update its committees and schedule to respond to changing needs during the local public health emergency. Beginning the week of Sept. 7, the two-week City Council cycles will consist of five standing committee meetings and the regular meeting of the full City Council. The standing committees are:
Budget Committee.
Business, Inspections, Housing & Zoning Committee.
Policy & Government Oversight Committee.
Public Health & Safety Committee.
Transportation & Public Works Committee.
The full City Council will continue to meet at 9:30 a.m. every other Friday.
This is the latest change in the City's policy-making process since the start of the COVID-19 pandemic.
Dates and times of upcoming meetings are available on the City's website at lims.minneapolismn.gov.
You can apply now to get your ballot for the Nov. 3 General Election
Apply now and get your ballot right when early voting opens. Ballots will be mailed out starting Sept. 18. This will ensure plenty of time to receive your ballot, vote and then return your ballot using the postage-paid envelope.
Apply on the Minnesota Secretary of State's website.
Learn more about how the City is working to ensure a safe election season during the pandemic.
Free COVID-19 testing events coming up Sept. 11, 12, 19 and 26
Minneapolis is offering free COVID-19 testing events Sept. 11, 12, 19 and 26. All are welcome.
Free COVID-19 testing focused on the north Minneapolis community Noon-4 Friday, Sept. 11, and Saturday, Sept. 12 Shiloh Temple, 1201 W. Broadway Ave. N. Register onsite.
Free COVID-19 testing focused on the East African community Noon-5 p.m. Saturday, Sept. 19, and Saturday, Sept. 26 Abubakar As-Sadique Islamic Center, 2824 13th Ave. S. Register onsite.
You can expect to get your test results in about two days.
Resources
The test is free, and you do not need insurance for the test. If you need medical care but don't have health insurance, the Minnesota Department of Health offers resources to find low-cost health care or health insurance.
Testing for other communities
If you are unable to attend one of these testing events, you can use this directory to find a testing location near you.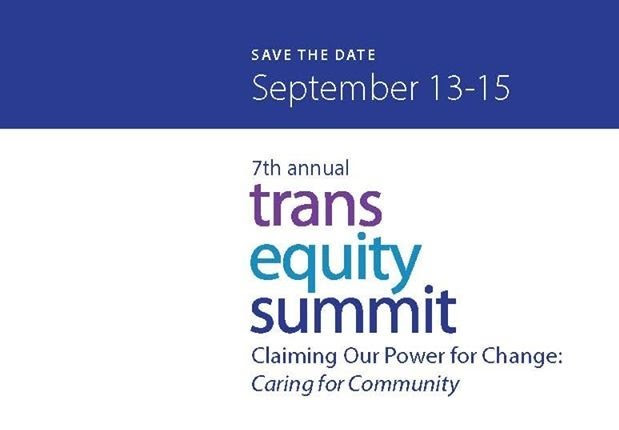 When: Sunday, Sept 13 – Tuesday, Sept 15, 2020
What: 7th Annual (Virtual) Minneapolis Trans Equity Summit – Claiming Our Power for Change: Caring for Community
In this moment of deep pain and radical possibility, Minneapolis has been centered – globally – as a place from which potential new futures can be born. Organizers, healers and artists are redefining community, connection, and the expansiveness of their own power. As always, trans and gender non-conforming folks are leading, and it is with this knowledge that we offer this year's Summit. The 7th annual Trans Equity Summit will hold space for community care, for collective witnessing, and for trans/GNC folks to find or further assert their place and power in this moment.
The Summit is free and open to the public, and we encourage anyone interested in furthering trans equity to attend. This is an event for trans/GNC community members to connect to resources and each other, and for potential allies to learn more about issues impacting trans/GNC community and how to integrate community visions through an equity lens.
Programming 2 – 4 p.m. and 7 – 9 p.m. daily, via Microsoft Teams and Slack.
Please register here: 7thtransequitysummit.eventbrite.com
Programming includes: career fair, resource fair, opening and closing plenaries, performances, workshops, healing justice space. Exact times of each component and names of presenters will be advertised as they are confirmed.
For ASL interpretation and all other reasonable accommodations or alternative formats please note your needs in the registration form below or contact Track Trachtenberg at track.trachtenberg@minneapolismn.gov or 612-394-0714. People who are deaf or hard of hearing can use a relay service to call 311 at 612-673-3000. TTY users call 612-673-2157 or 612-673-2626. Para asistencia 612-673-2700 – Rau kev pab 612-673-2800 – Hadii aad Caawimaad u baahantahay 612-673-3500.
The event is hosted by the City of Minneapolis in collaboration with a number of sponsors, to be announced shortly. If you are interested in sponsoring, please contact Track Trachtenberg at track.trachtenberg@minneapolismn.gov.
Census deadline approaching fast – make sure you and your household get counted!
Completing the census will ensure that our communities receive resources for programs and services that we need. Many programs that our communities rely on, including SNAP, Medicaid, CHIP and Head Start are funded through data that is obtained by the census. The 2020 Census is our chance to shape the future of Minneapolis for the next 10 years.
Census takers have begun following up in Minneapolis with households that haven't yet completed the 2020 Census. Census staff have been hired locally and are here to help households complete their census forms. The goal of census door knockers is to help get an accurate count. Census staffers can be easily identified by a valid government ID badge that includes their photograph and a U.S. Department of Commerce watermark.
Census field staff follow both CDC and local public health guidelines, are trained in physical distancing protocols and will provide census takers with masks during their visit. Census staff have sworn a lifetime oath of confidentiality. Any information that you provide to them will not be shared with any entity other than the Census Bureau for statistical purposes only and never to identify an individual.
Find more information here on verifying a census taker's identity, COVID-19 protocols or the strategy to visit households that haven't responded yet.
Fill out your census
If you haven't yet completed the 2020 Census application and would like to avoid a census taker coming to your home, you can submit your form online, by phone or through the mail (using the U.S. Census Bureau form that you received in the mail at home). Language assistance is offered in multiple languages online or over the phone and can also be requested at your visit if they come to your home.
Take your census by Sept. 30
The U.S. Census Bureau officially announced that the 2020 Census self-response period will end Sept. 30, 2020. This means that there are less than two months remaining to ensure that our communities are counted and that we get the resources that we need for the next 10 years.
In 2010, Minneapolis had a census completion rate of 72.8%. Currently, Minneapolis has a completion rate of 69.9%. It is important – now more than ever – that our communities are counted.
Let's get counted, Minneapolis.
Expanded bus, light rail train service coming in September
Upcoming schedule changes will serve riders with more options and space when traveling on buses and trains.
The changes taking effect Saturday, Sept. 12, will mean that many local bus routes, the METRO A Line and the METRO C Line will have about as much service as they did before the COVID-19 pandemic. The METRO Blue Line and METRO Green Line will offer 10-minute service throughout most of the day.
Because of a significant drop in demand, around 50 express bus routes will remain suspended and the Northstar Commuter Rail Line will continue to operate on a limited, weekday-only schedule.
In July, ridership on local bus routes and the METRO A Line and METRO C Line was down about 50% compared to the same month last year. Light rail train ridership was down about 75%. Increases in local bus and light rail train service will help riders keep a safe distance on buses and trains as more people return to transit.
35W@94 Downtown to Crosstown Construction Updates
5th Ave. to eastbound I-94 ramp closure begins Sept. 8
MnDOT rews are ready to do some paving and earth work near 5th Ave. and 19th St. To complete this work, the ramp from 5th Ave. to eastbound I-94 will be closed beginning Tue, Sept. 8. Motorists will be detoured to Franklin Ave., Park Ave. and 6th St. The ramp will remain closed through early November.
Hwy 100 weekend closure Sept. 5-8
Beginning at 7 a.m. Sat, Sept. 5, Hwy 100 will close in both directions between Hwy 62 and Hwy 7 through 5 a.m. Tue, Sept. 8. This closure is to accommodate construction for the Southwest Light Rail project.
This will temporarily change the detour for those seeking to go from northbound I-35W to westbound I-94. During the Hwy 100 closure, motorists traveling northbound I-35W to westbound I-94 should follow the temporary detour of westbound Hwy 62 to northbound Hwy 169 to eastbound I-394. Please plan ahead and allow extra time to reach your destination.
Please drive safely in work zones
Slow down when approaching every work zone, then navigate through with care and caution
Stay alert; work zones constantly change
Watch for workers and slow moving equipment
Obey posted speed limits. Fine for a violation in a work zone is $300.
Minimize distractions behind the wheel
Be patient; expect delays, especially during peak travel times
All closures are weather permitting and subject to change.
Road work continues to be a critical service. MnDOT is committed to protecting the health, safety and well-being of its employees, contractors and all Minnesotans. Crews continue to follow the guidance of state and federal health officials to help prevent the spread of COVID-19.
Stay connected
For real-time travel information anywhere in Minnesota visit 511mn.org or dial 5-1-1.
MN Housing's COVID-19 Housing Assistance Program opens to help with housing expenses
Minnesota's COVID-19 Housing Assistance Program has opened to cover housing expenses such as rent, mortgage, utilities, or other housing-related costs. This program will help keep folks in their homes and maintain housing stability for eligible renters and homeowners in communities across the state.
People in Minnesota interested in applying for assistance can call the Greater Twin Cities United Way's 211 Resource Helpline at 651-291-0211, 211unitedway.org or texting "MNRENT" or "MNHOME" to 898-211. The 211 Helpline has dedicated multilingual staff to answer questions about the COVID-19 Housing Assistance Program 8 a.m.-8 p.m. Mondays through Fridays.
For questions regarding the application process, check the COVID-19 Housing Assistance Program frequently asked questions.
Recovery efforts being carried out to help the local business community
As these unprecedented times test our resilience, staff across the City are working on strategic resources to begin the long path toward recovery. Since the start of the pandemic, the City's economic development team has helped our business community start to recover through expertise, funding and adapting processes.
Overall, the City's economic development team has connected with more than 2,000 businesses, provided more than 3,000 hours of direct customer assistance directly or through service contracts, changed licensing and regulatory processes to save businesses $1.4 million, and helped business access more than $3 billion in funding since the start of the pandemic.
Some highlights of this work include:
Expertise
The Small Business Team has fielded 650 calls since the beginning of April to connect businesses to resources. The team has reached out to cultural malls and damaged commercial areas and done research as part of establishing the Small Business Administration's disaster declaration.
Increased resources to community-based partners and modified program guidelines provided technical assistance supporting 645 businesses. The service helped navigate employee issues, triage outstanding expenses, negotiate payments with creditors and apply for relief funds.
Our partners helped food establishments adapt their business models with online ordering and delivery, online sale of gift certificates, etc.
The City committed a total of $500,000 to 10 community-based business organizations in pandemic specific funding.
Funding
Made 173 loans totaling $1.55 million to businesses in targeted areas to increase equitable results. Around 70% of loan recipients identified as non-white with borrowers identifying as Black/African American as the largest overall recipient group at 42% of total loans.
The program provided $5,000 or $10,000 loans of flexible funding to meet immediate working capital needs such as payroll and employee benefits, rent or mortgage payments, accounts payable and payments due to supply chain.
Besides direct funds, our business teams helped businesses access funding from County, State and federal resources for a total (including the City funds) of almost 14,000 businesses receiving more than $3 billion.
The City business assistance teams relaxed permit fees and fee collections, saving businesses a collective $1.4 million.
Improved processes
The City streamlined reopening for 112 businesses expanding outdoors and reopening in early June by creating a guide; modifying processes and ordinances; and coordinating with the State of Minnesota, Metropolitan Council and Metro Transit.
City staff rooted the opening plan in racial equity and identified those impacted most by having roundtables with restaurants, labor leaders and community-based groups; and completing a racial equity impact assessment to flag barriers to the business owners and needs of the workers.
See more ways the City is working to move recovery efforts forward.
Loans available for Minneapolis individuals, businesses and nonprofits affected by civil unrest
Minneapolis individuals, property owners, businesses and nonprofits can now apply for low-interest disaster loans. The U.S. Small Business Administration (SBA) has approved a disaster declaration for areas in Minnesota affected by the recent civil unrest.
Three types of SBA disaster loans
Home disaster loans for homeowners or renters to repair or replace disaster-damaged real estate and personal property including automobiles.
Physical disaster loans to repair or replace disaster-damaged property owned by businesses and nonprofits including real estate, inventory and equipment. Businesses and nonprofits of any size are eligible.
Economic injury disaster loans for working capital to help small businesses and nonprofits meet their financial obligations that cannot be met as a direct result of the disaster.
For help preparing financial documentation, Minneapolis businesses can consult with an advisor through the City's Business Technical Assistance Program or contact the Minneapolis Small Business Team at 612-673-2487 or SmallBusiness@minneapolismn.gov.
Apply
Apply online here by Oct. 2 for physical disaster loans and May 3, 2021, for economic injury disaster loans.
More information
See the Small Business Administration news release and fact sheet for more information. Business and property owners with questions about the loan application can contact the SBA Virtual Disaster Loan Outreach Center at 571-422-6078 or 571-422-6871 or FOCE-Help@sba.gov.
City Council approves boundaries for seven new cultural districts
The City Council has approved an ordinance establishing seven new cultural districts in Minneapolis – a designation designed to accelerate economic development and affordable housing strategies in some of the city's most vibrant and culturally diverse areas.

The ordinance establishes cultural districts along 38th Street South, Cedar Avenue South, Central Avenue, East Lake Street, Franklin Avenue East, West Broadway and Lowry Avenue North.
As outlined in Minneapolis 2040, the City's comprehensive plan, the goal of cultural districts is to advance racial equity, prevent displacement, preserve cultural identity and fuel economic growth in areas with a rich sense of cultural and/or linguistic identity rooted in communities significantly populated by people of color, Indigenous people and/or immigrants.
The ordinance allows the City to prioritize these areas in deploying resources to equitably advance cultural and linguistic identity, commercial vitality, stable housing and infrastructure.
Following direction from the City Council, City staff and policy leaders engaged 30 community leaders representing 20 community organizations for two years on this ordinance.
The Cultural Districts Work Group will continue to develop the remaining three requirements of the City Council's staff direction to consider later, including:
Recommending policies, practices and budget resources to implement the Cultural Districts Comprehensive Plan policy.
Ensuring that cultural districts are supported by the City's approved comprehensive plan, subsequent small area plans, and land use, built form and zoning policies.
Developing a recommended framework for a narrative, branding and promotion strategy to increase the visibility and viability of cultural districts.
Give your input on the proposed Phelps Basketball Court Mural in person or online!
Project Backboard, Minnesota Timberwolves Coach Ryan Saunders, and Streeter Custom Builder are teaming together to propose working with a local artist to transform the current outdoor basketball court at Phelps Field Park (39th & Chicago Ave So) into a large-scale art piece honoring this community's rich heritage and vibrancy. We are partnering with Southside Boys & Girls Club and hope to complete it by summer of next year (2021).
We'd like to know what you think. Please share your thoughts by either stopping by the Phelps Basketball Court Project Booth at the upcoming ReImagine 38th St. events hosted by the Central Area Neighborhood Development Organization (CANDO) every Saturday from 11 am to 5 pm  between Aug. 8th to Sept. 5th. You can also weigh in online using this survey: www.bit.ly/PhelpsMural2020.
Help clean up litter Oct. 1-10 with free supplies
Volunteer with your family and neighbors in a physically distanced litter cleanup Oct. 1-10. Pledge to pick up litter on your own street, or join a team to clean up the whole neighborhood before leaves fall and snow flies.
Use your own gloves and bags or pick up free gloves, bags and litter grabbers (while supplies last) 9 a.m.-1 p.m. Oct. 3 at several locations.
Share your results online to see the community-wide impact.
Everyone can work to reduce the spread of COVID-19
Wear masks when in public. 10-50% of virus carriers are asymptomatic, so they don't even know they're sick. Wearing masks helps control the virus and has been shown to lower COVID-19 spread.
Avoid enclosed spaces with groups of people, where the virus can linger in the air for long periods of time.
Get tested if you have cold or flu-like symptoms. Find testing locations.
Stay 6 feet away from others who aren't in your household.
Cover your coughs and sneezes with your elbow or sleeve, or a tissue and then throw the tissue in the trash and wash your hands afterwards.
Wash your hands often with soap and water for 20 seconds, especially after going to the bathroom or before eating. If soap and water are not readily available, use an alcohol-based hand sanitizer that contains at least 60% alcohol.
Avoid touching your face – especially your eyes, nose and mouth – with unwashed hands.
Do not go to "COVID parties" – Young adults face a real risk of significant illness and complications. They can also pass the virus along to family members and other people in the community.
Donate homemade face masks at Minneapolis fire stations for Mask Drive Mondays
Minneapolis residents can deliver homemade masks to their local fire station from 10 a.m. to 2 p.m. every Monday for Mask Drive Mondays. The City's Health Department continues to get requests from the community for help securing masks and the donations make a big difference in meeting those needs.
Central • Bryant • Bancroft • Field • Regina • Northrop • Lyndale • Kingfield
Andrea Jenkins, 350 S. Fifth St., City Hall Room 307, Minneapolis, MN 55415